What Are the Best Trees to Plant in Portland?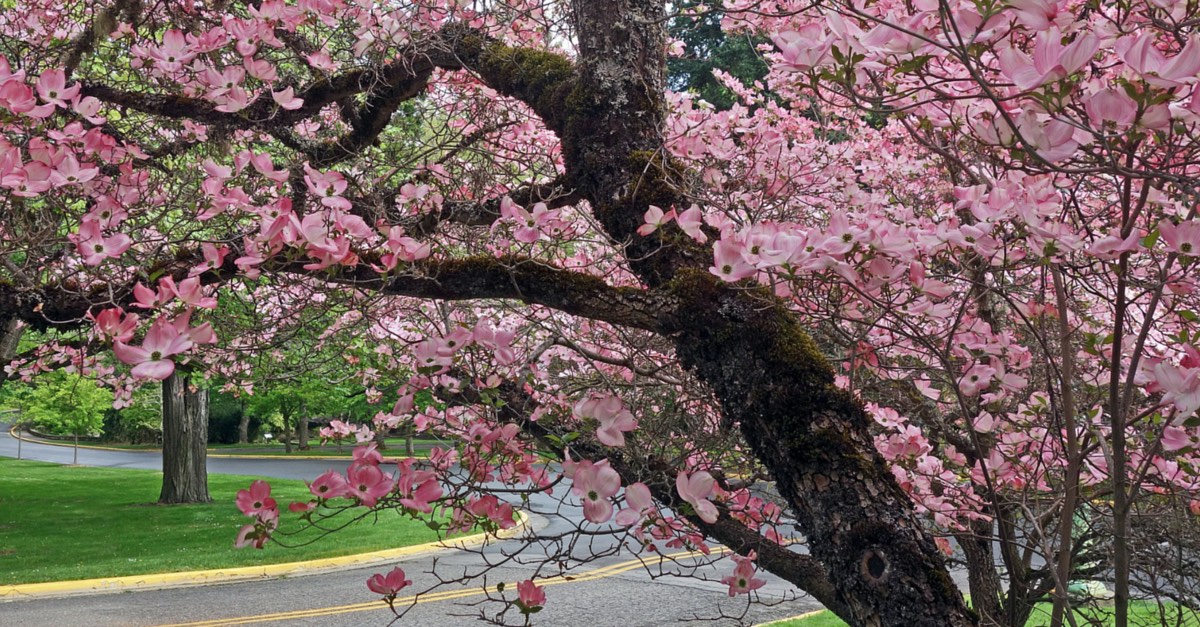 If you're a homeowner in Portland, planting a tree can be a great investment. Not only are trees beautiful, but some studies show they can actually increase the value of your home. Plus, trees are functional, too. Their root systems help hold soil in place, their branches can be home to birds, squirrels, and other wildlife, trees provide shade and privacy, and some even grow fruit you can enjoy!
But what are the best trees to plant in Portland? How do you care for the trees you plant? And what do you need to know before planting your first tree?
Keep reading to find out.
Where to Plant
Deciding where to plant a tree is just as important as the tree you decide to plant. A tree planted in the wrong place may end up dying or not growing to its full potential or it may even do damage to your home.
Safety first!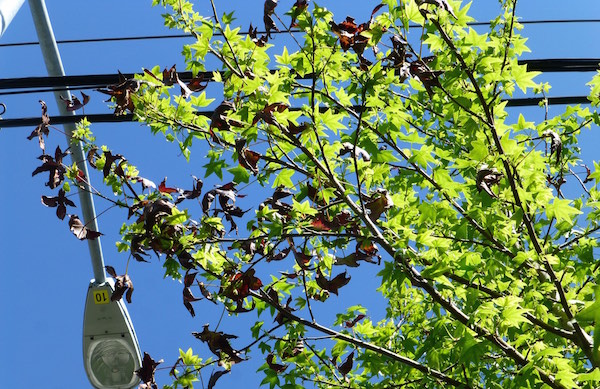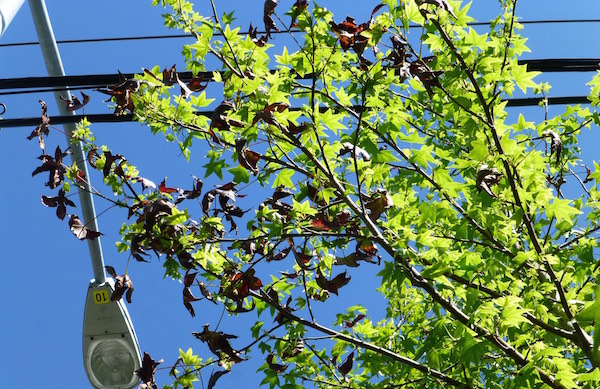 Don't plant trees where they may interfere with overhead power lines.
Remember that trees will grow for years and years, so it might take some time until they cause a problem. There's nothing more frustrating than investing time and money nurturing a tree and then discovering that it needs to be cut down.
Don't forget about underground utility lines. Before planting any tree, contact the Oregon Utility Notification Center at (503) 246-6699 to find out if there are any buried lines you need to be aware of.
Protect Your Home
Improperly planted trees can be dangerous to your home. We recommend you plant any tree at least 10 feet from your home and 5 feet away from your fence or property line.
By doing so, you'll protect your roof from falling branches, keep your gutter from filling with rotting leaves, avoid cracks in your foundation from your trees' roots, and reduce the chance of your trees creeping over into your neighbor's property.
Choose a Location Carefully
As a tree grows it may block natural light. Depending on your point of view, this may be a benefit or a drawback. Sometimes you want a tree that will provide more privacy, but you may not want to block out our precious Oregon sunshine.
When choosing a location, also consider the plants and trees you already have in your yard. Some trees and plants are "thirsty" and require more water than others. Too many thirsty plants and trees in your yard may require you to use more water than you'd like.
If you have questions about which trees and plants work well together, get in touch with me. I'd love to help you out.
What to Plant
Once you've decided where to plant a tree, you've got to choose what type of tree you'd like to plant. Luckily, living in Oregon there are plenty of great choices!
I recommend choosing trees to plant based not on their appearance, but their purpose. A leafy deciduous tree may look beautiful from the street, but if you hate seeing leaves on the ground, you're going to regret planting one in your yard.
Let's look at a few reasons why you might want to plant a tree, as well as a few of the best trees for each purpose.
Street Trees
Street trees are trees planted between your yard and your sidewalk. They provide a bit of privacy and can look great too.
In Portland, the city has strict requirements about the types of street trees you can plant. Depending on where you live in the city, you might be able to plant one of the following trees:
Alders
Alders are beautiful trees that flower each March. They grow quickly and look great!  
Elms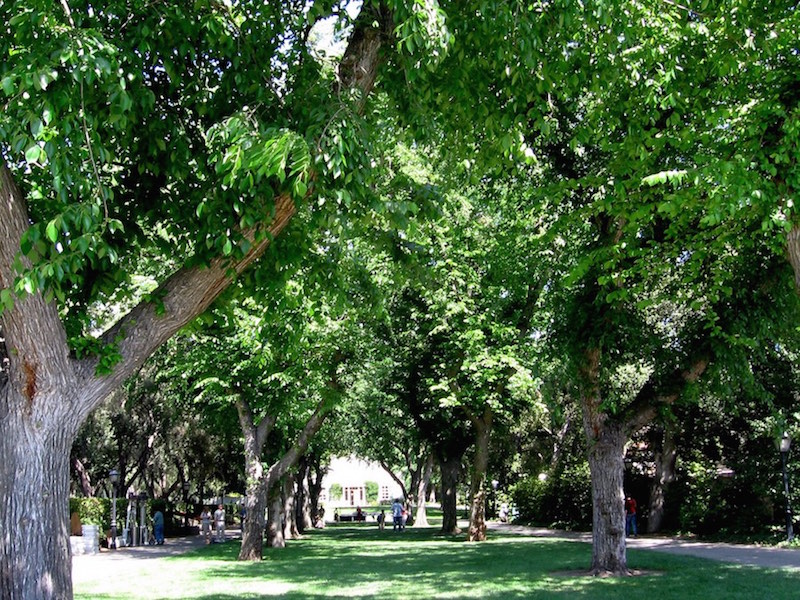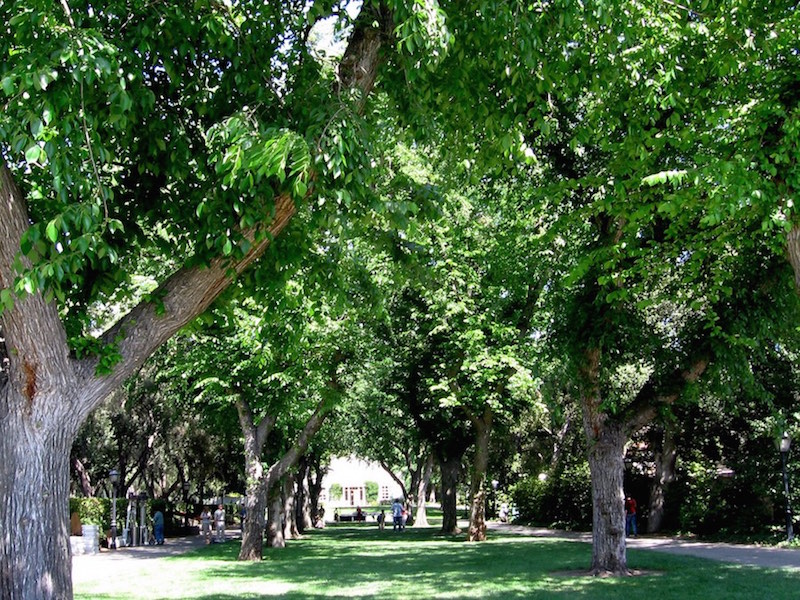 There are many varieties of elm trees that can be planted as street trees. They grow quickly and have really great fall colors!
Trees for Privacy
If you're planting trees near your fence or property line for extra privacy, you've got a few good options. Look for trees with thick dense branches and leaves, like:  
Holly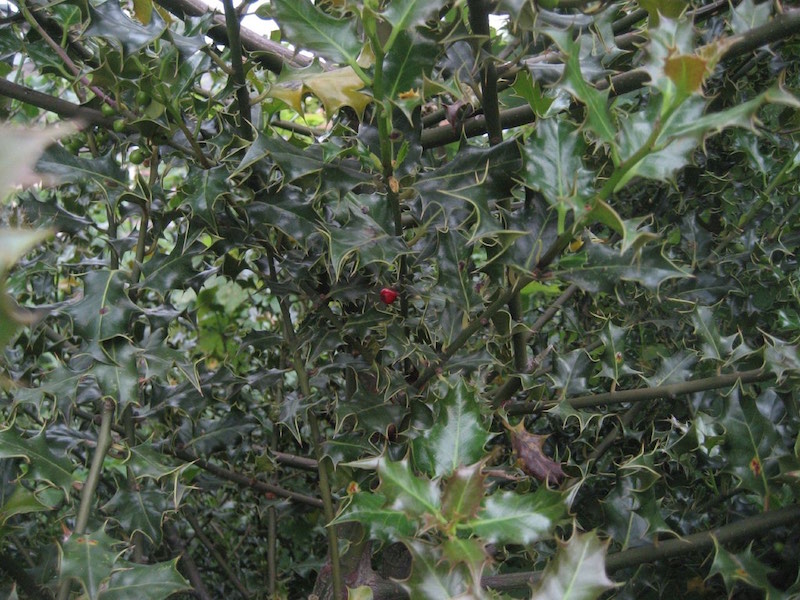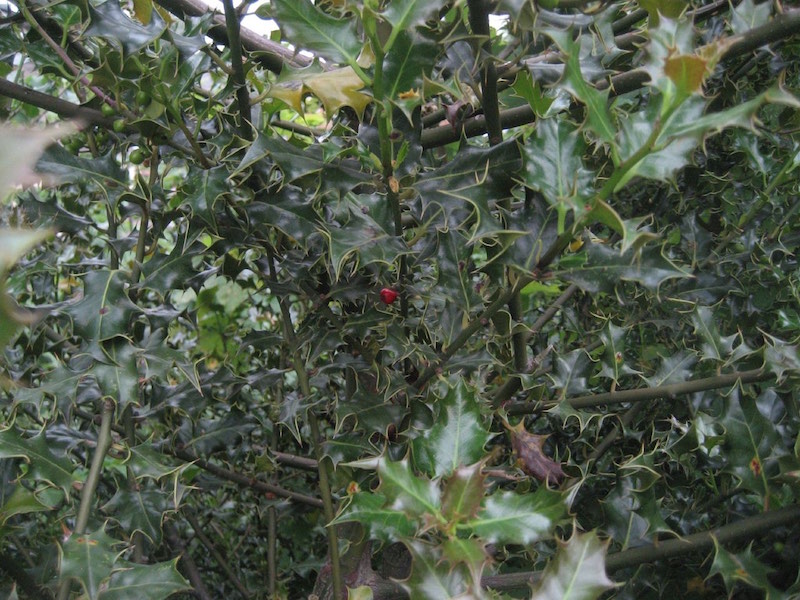 Holly is a fast-growing, dense evergreen. It's one of the most popular trees to plant when you're looking for privacy or security.  
Bamboo
Bamboo goes incredibly quickly and since it grows straight up, it doesn't have to take up a lot of room to provide a lot of privacy.
Cedar
Cedar trees grow quickly, are tolerant to drought conditions, and also resistant to most insects and other pests.
Fruit-bearing Trees
Trees that bear fruit can be fun to have in your yard! They can provide tasty and nutritious fruit for you and your family to enjoy. But harvesting the fruit can be a bit of a chore. Luckily, in Portland there's the Portland Fruit Tree Project, a group who will take fruit from your trees and give it to people in need. What a cool idea! Some of my favorite fruit trees to plant include:  
Apple Trees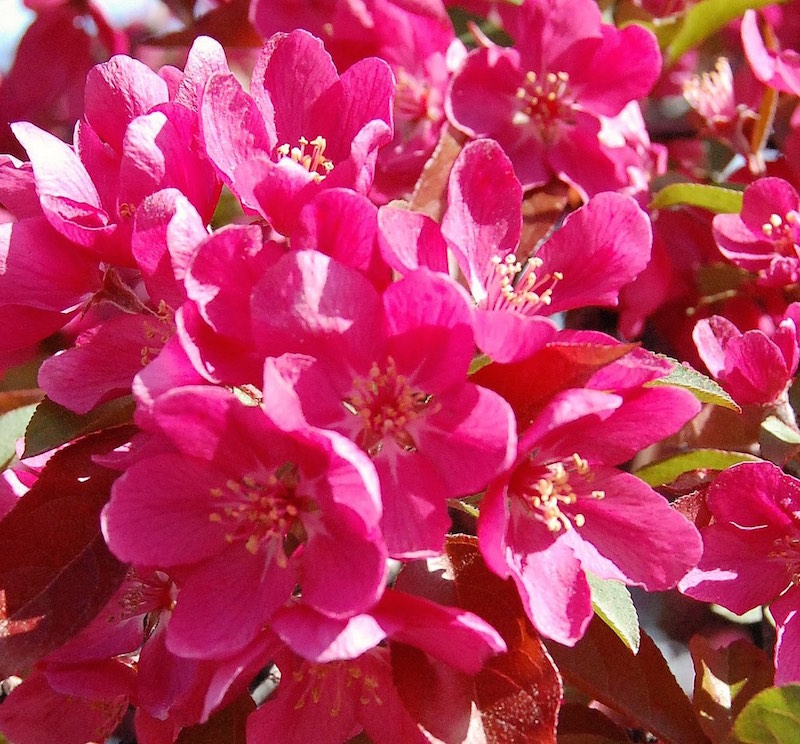 Apples are a classic Pacific Northwest tree that can produce delicious fruit for years and years. Just look at the color on those blossoms! Cherry Trees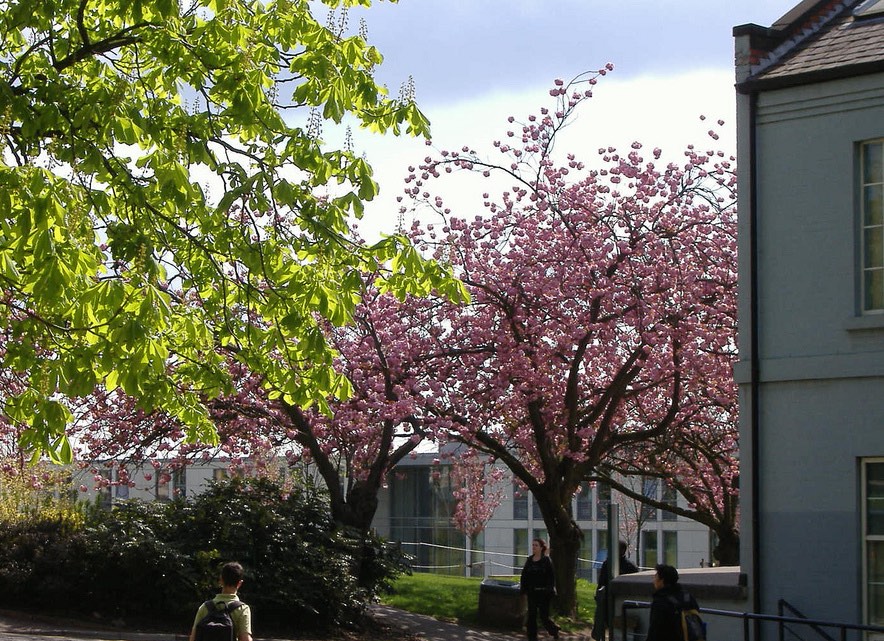 Cherry trees grow quickly and their fruit is really easy to pick!
Fig Trees

Fig trees grow quickly and produce a lot of fruit that can be made into jams and jellies, or eaten right off the tree! Most fig trees will produce fruit twice a year, once in the summer and once again in early fall.
Shade Trees
A nice shade tree or two can protect your lawn, keep hot sun off your windows, and give a bit of privacy too.
My favorite shade trees include:
Maple Trees
Maples provide great shade and great fall colors!  
Dogwood Trees
Dogwoods provide great shade and are some of the most beautiful flowering trees, too.
Caring for Trees
Caring for trees isn't as hard as you might think. When they're young, they don't need much more than mulch and water. Depending on the type of tree, your tree may need to be staked to keep it grow straight.
As trees grow, however, they are likely to need a bit more maintenance. You may need to rake their leaves or prune their branches to keep them from getting out of control. Some trees may also need to be checked for insects, fungus or disease to keep them healthy.
If you need help caring for the trees you plant in your yard, get in touch with us. At Northwest Arbor Culture we have over 30 years experience caring for trees in the Portland area.
Call us at (503) 538-8733 for a free estimate and to learn more about how we can help you and your trees!
Photo Credits: Crystal Williams, rjp, Matt Buck, InAwe, Kathy Knorr, Mike Linksvayer
blog comments powered by

Disqus