Do I Need a Tree Removal Permit in Portland?


Do you have a hazardous tree on your property? Thinking of tearing it out? Not so fast.
In Portland (and in many cities throughout Oregon), there are statutes requiring approval and special permits to remove trees. Beyond city approvals, removing a mature tree is a technical task best done by a professional.
The story of Jerry and the Ponderosa Pine removal disaster
We recently received a frantic call from a man named Jerry. He lives here in Portland in the Rocky Butte area and had grown frustrated by a Ponderosa Pine in his yard. It attracted too many pests, dripped sap on his car, and was brushing up against his roof, he explained.
Jerry considers himself a handyman. He often completed tasks around the house instead of calling a professional. So when the Ponderosa became too much to handle, he set out to tear the tree out himself.
Now, Ponderosa Pines are large trees. Thankfully, this one was fairly young, but it still towered about 20 feet high. As you can imagine, his removal efforts of this tree were doomed from the start. Thankfully, he didn't get too far into the project (or hurt himself) before a neighbor let him know that his actions might be illegal.
So there, standing in the midst of cut down branches, pine needles and sap everywhere, Jerry called us for help. Here's what we told him.
You (probably) need a permit to remove trees — even on private property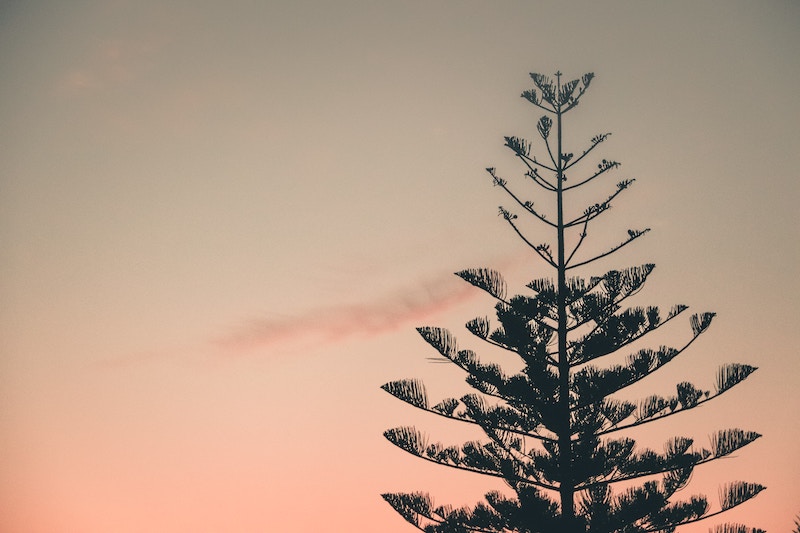 With some exceptions, you almost always need a permit to remove a tree on your own property.
Portland Trees has a very useful chart to help you understand whether or not you need a permit. But we always recommend calling Urban Forestry at 503-823-TREE (8733) to know for sure what your requirements are.
Some of the questions you need to consider to determine if you need a permit include:
As it turns out, Jerry's Ponderosa fell well within the permitting restrictions.
The rules change a bit if the tree is an "immediate hazard"
If the tree is considered an immediate hazard, you can often expedite the removal of the tree without going through the permitting process.
When is a tree considered an immediate hazard? If the tree is suddenly uprooting or experienced sudden splitting, it may be unstable and pose a threat to your home and the neighborhood.
Fallen branches and dead trees are not generally considered a tree removal emergency.
The dangers of removing a tree on your own
Though the thought of channeling your inner lumberjack may sound exciting, the risks to yourself and your property are not worth it. This sort of thinking can get you injured or even killed.
There are many hazards to consider:
Power line problems — Even touching a tree that's touching a power line can be dangerous
Risk of falling — Your safety precautions are not enough. Take the man who accidentally cut through his safety line and fell 50 feet to his death
Chainsaw injuries — Chainsaw kickback is a big threat and 36,000 people are injured from chainsaws every year.
Falling trees — Cutting down trees causes unpredictability. Plus there's the "barber chair" phenomenon, when a tree splits and violently kicks back before it's completely cut.
Foundation instability — Do you know how deep the roots of the tree dive? They might be snuggled up under the foundation of your driveway or even your house!
Disposing of a tree after removal
Once you've chopped the tree down, you still have to deal with its removal and the clearing of your property. This can be a lot of work, take a lot of time, and require a lot of heavy lifting and careful planning. Your options are a combination of:
Taking the tree to a green landfill
Mulching the tree
Using it as firewood
Why work with a Certified Arborist to remove a tree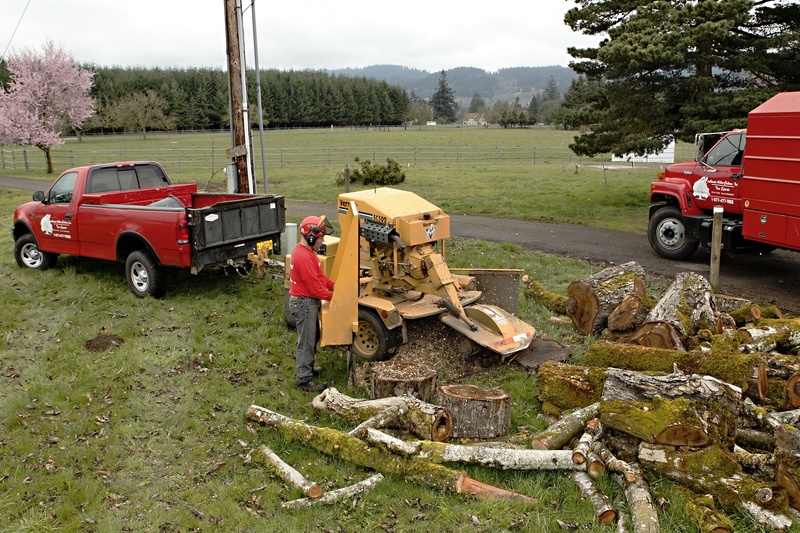 A Certified Arborist is a Tree Care Professional certified by the International Society of Arboriculture (The ISA). These professionals have to pass a comprehensive examination and be constantly participating in continuing education.
Staying up-to-date with the most recent tree care methods is a huge part of being a Certified Arborist — not to mention this person has to renew their certification every 3 years.
Having this type of professional orchestrate a tree removal on your property is a huge benefit to you, your home, and your property. It limits the chances of a worker being injured on your property and keeps you and your home safe, too.
A Certified Arborist will also understand whether or not a tree can legally be removed and will ensure you don't get yourself into a tricky situation with the city.
What to expect when hiring a Certified Arborist for a tree removal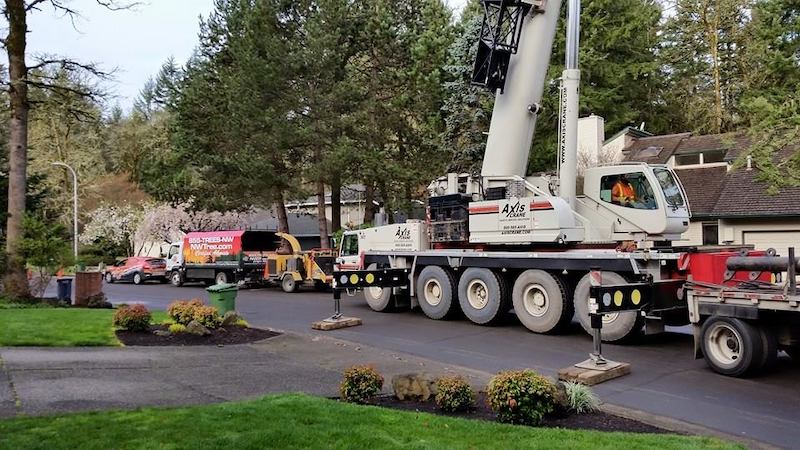 A trustworthy Certified Arborist will value your home, property, and personal safety above all else. Here's what you can expect from the process:
Prior to tree removal, the arborist will thoroughly inspect your tree to identify damage, rot, and decay and ensure the landscape is safe for removal.
After evaluation, a safe removal process of your tree will begin.
In most cases, to eliminate the possibility of property damage, the arborist will use the method known as "hoist and pulley" system. This process works by lowering each section of the tree down to a safe point where the ground crew can dispose of the tree.
Branches are mulched and reduced to a chip debris.
Larger chunks of wood are cut into standard fireplace logs and piled for you to use. They can also be removed and disposed of or donated.
A stump grinding is performed, allowing the area to be used for other landscaping needs.
Want to cut down a tree in Portland? Give us a call
Tree removal is a big project, but we'll make it easy, safe, and legal to accomplish. As an accredited Portland tree removal service, we can help with the labor-intensive work of safely removing your tree and performing stump removal.
If a tree on your property is a liability, hazard, or isn't providing aesthetic value to your home, it may be time to call our Certified Arborists for a free consultation to evaluate your removal needs.
blog comments powered by

Disqus