How Tall is the Tallest Tree in Portland? (And Other Weird but True Oregon Tree Facts)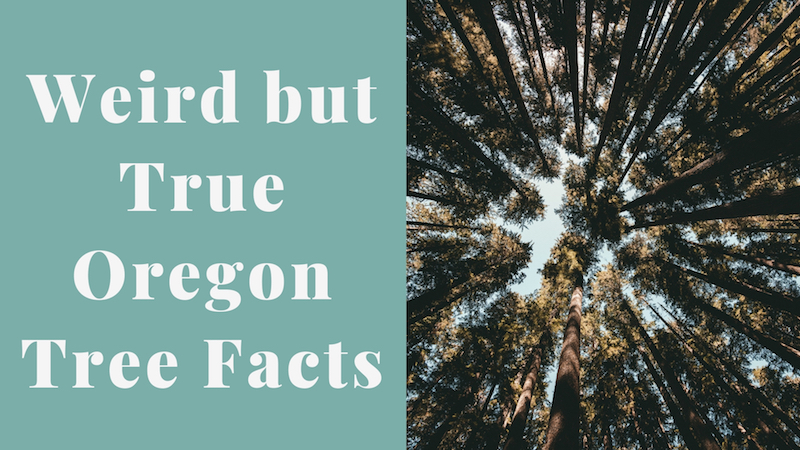 Oregon has long been known for its towering forests with beautiful evergreen and deciduous trees. Here in Portland, we respect these tree so much that in 1993, the City Council passed the Heritage Tree code to promote and protect the finest trees in the region.
But what exactly is the big deal with Portland trees? Why are they such an important part of the city? Keep reading to learn some of the most interesting tree facts in Oregon and why, as a Portlander, it's important to properly care for and maintain your trees.
1. The tallest tree in Portland is (probably) 242 feet high
Situated in Forest Park is a magnificent Douglas fir tree. The tree sits near Balch Creek and the park's famous Stone House and has caught the wonder of many residents and visitors alike.
At 242 feet high and with a trunk circumference of 18.6 feet, this tree is a pretty cool sight to see.
Officially, the "tallest tree" title has not been given in Portland. However, this fabulous Douglas fir is thought by many local tree experts to be the largest tree in the city.
2. In the early 1850s, there were "more stumps than trees" in Portland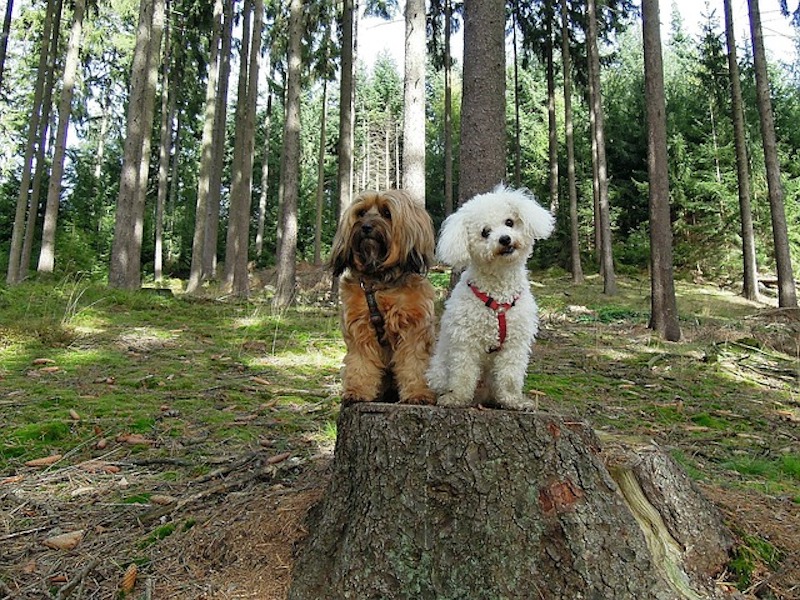 In 1847, Portland experienced phenomenal growth. Throughout the city, countless trees were being cut down to make way for roads. This was all happening so fast that most tree stumps were left behind until enough manpower could be spared to remove them.
In some areas, these stumps sat around for so long that locals painted them white to make them more visible. During rainy parts of the year, locals used the stumps as a sort of crosswalk, hopping from stump to stump to make it across the street without sinking into the mud,
It was during that time when one man mentioned that there were "more stumps than trees" in the city. Soon, people started referring to the city as "Stumptown." The name stuck, and even today, Stumptown is a well-known Portland nickname.
3. Oregon still has 91% of the forests that covered the state in 1630
While Portland lost many of its original trees during the 1850s and again in 70s and 80s, Oregon at large has done a great job of maintaining the state's forest land. In fact, approximately 91% of the forest land base that existed in Oregon in 1630 still exists today!
There have been changes — for instance, the location of forests — but about 28 million of the state's original 30 million acre forest remains today. Pretty impressive!
4. Portland's Lone Fir Cemetery was inspired after a true lone fir
View this post on Instagram
Located in Southeast Portland, Lone Fir Cemetery is one of Oregon's most treasured historic places and Portland's second-largest arboretum.
In 1866, the cemetery was named after a single fir tree that grew at the norwest end of the lot.
Today, more than 700 trees representing 67 species live in the cemetery, but the original lone fir still stands. At 85 feet high, the tree is immediately noticeable and very beautiful.
5. Oregon is the #1 producer of Christmas trees in the nation
Christmas trees are commercially grown in 44 states. However, with over 700 Christmas tree growers and about 42,000 acres dedicated to Christmas tree farming, Oregon tops the chart as the #1 producer of this holiday tradition.
In 2015, Christmas tee farming was a 84.5 million dollar industry in Oregon, with almost five million Christmas trees sold. In 2016, that number jumped to 5.2 million trees — well above the 3.5 million trees that came from North Carolina, the next largest producer of the crop.
As you might guess, the top-selling species of Christmas trees in Oregon is the Douglas fir — our state tree. But Noble fir, Grand fir, and Nordmann fir are also popular.
6. The world's smallest park is in Portland (and it's home to one little tree)
View this post on Instagram
Did you know Portland has the smallest park in the world?
Folklore says the park's origin came when a man named Dick Fagan looked out his window and saw a leprechaun digging a hole in a street median where a light pole was to be place.
According to Fagan, he caught the leprechaun and wished for a park. However, he failed to specify the size of the park in his wish, so the leprechaun gave him the hole.
On St. Patrick's Day in 1976, the hole became a city park, named Mills End. Located in the median strip of SW Naito Parkway with a total area of 452 square inches, the park is home to one single tree — a Douglas fir sapling.
In 2013, someone stole the park's one and only tree. Thankfully, their conscience got the better of them, and they returned the little tree a week later.
7. Oregon's weirdest-looking tree is a giant Sitka spruce
In Cape Meares, Oregon, there sits a massive Sitka spruce tree. This tree, lovingly named the Octopus Tree, features a handful of large branches that reach out about 16 feet from it's 50-foot base. The result is a tree that strangely resembles giant tentacles.
As a bonus, Cape Meares is also home to the largest Sitka Spruce in the state, called the Big Spruce. This giant tree is 144 feet tall, 48 feet in circumference, and 15 ½ feet in diameter. The craziest part — the tree is estimated to be around 800 years old!
8. Ginkgo trees are popular in Portland — even though they smell like vomit!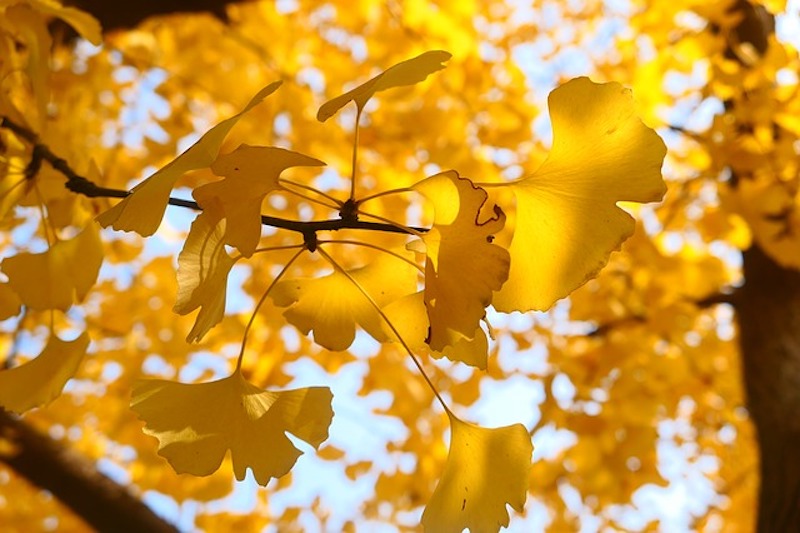 Gingko trees line the streets of Portland areas like Northeast Irvington. In the fall, the fan-shaped leaves of these trees shine a brilliant shade of gold, making the entire neighborhood something to behold.
And yet, this color show comes at a cost — a horrible stench that fills the air.
After this hardy urban tree sheds its berries and leaves on the ground, they start to rot, emitting a smell that's often likened to dirty gym socks or even vomit.
Still, for many, the colorful leaves are worth it.
9. Portland is trying to map all the trees in the city
Portland loves its trees so much, that the Urban Forestry Tree Inventory Project is attempting to map every single tree in Portland.
The map is an almost creepily specific guide to Portland's trees. Type in any address (maybe even your own!) and the map will show you all the trees located in that area. If you're not sure what type of trees are around your neighborhood, the map can be really helpful.
Give your Portland trees some love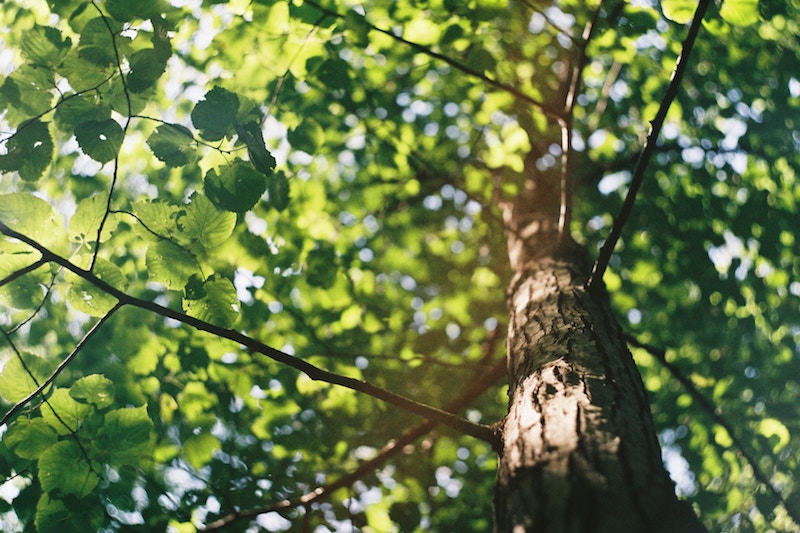 Trees are closely integrated in Portland's history and are a beautiful part of our day-to-day life here in Oregon.
If you have trees in your yard or around your property, make sure you give them special care and help preserve their fascinating (and sometimes a little strange) spot in our city's society.
Regular tree trimming and pruning will ensure your trees stay healthy, look beautiful, and keep your home and family safe. We're here to make that happen. Let us know how we can help.
blog comments powered by

Disqus